Engagement of students in research and project work
Engagement of students in research and project work
Participating in various forms of research and project work enables students to acquire various types of knowledge, competencies, skills and practical experience, often in real working environments, already during studies. It significantly contributes to the professional and personal development of students, has a long-term effect on their career development and can facilitate the transition to the labour market.
Students can engage in research and project work in all study cycles in various forms. Some approaches for promoting the cooperation of students with potential working environments are also implemented as part of international and national projects and initiatives.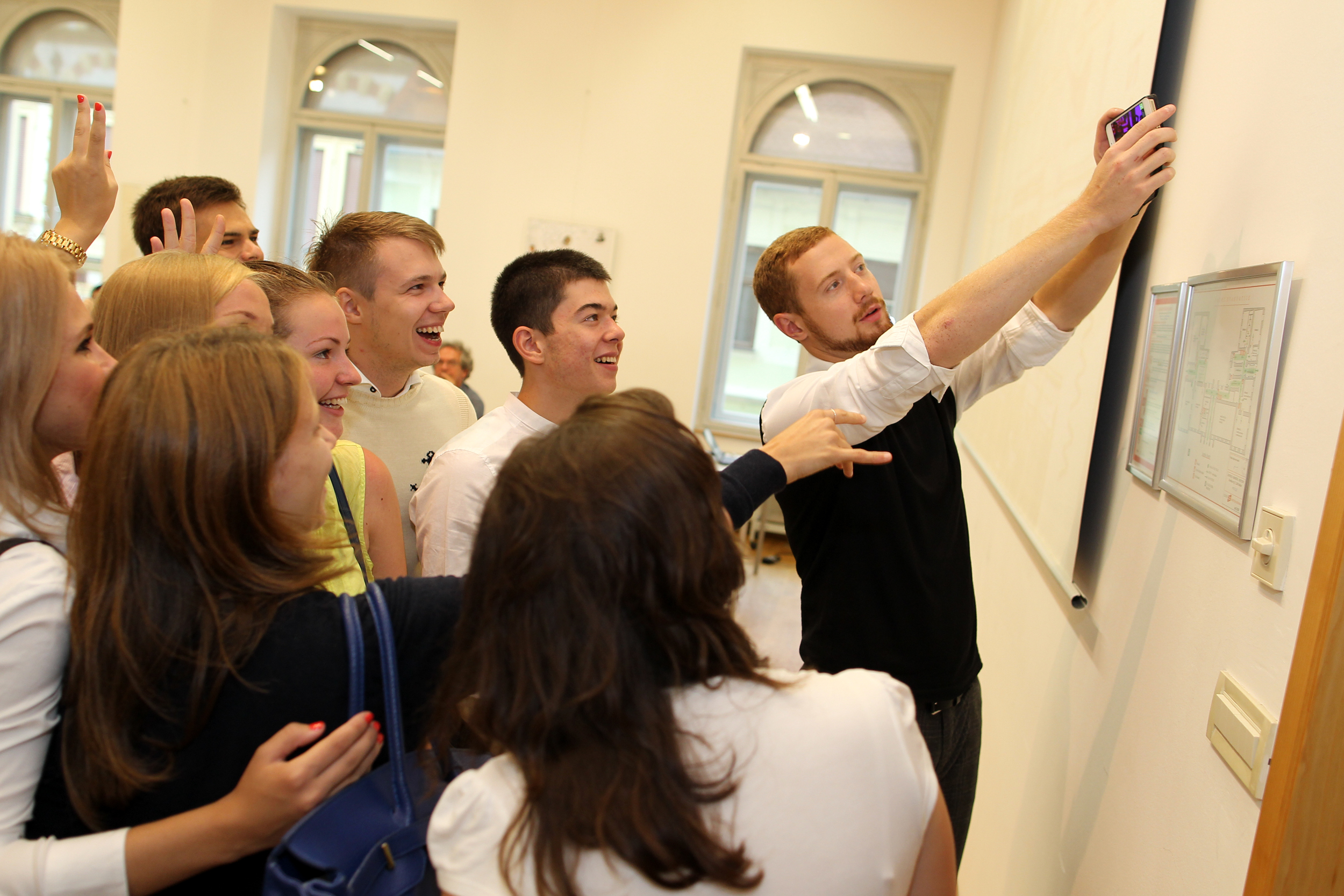 Student Challenges
By tackling student challenges of the local environment and using an innovative, problem-oriented and joint approach, the students will be provided with an adequate environment for developing competencies as well as acquiring practical knowledge and experience. In interdisciplinary groups and under the supervision of a pedagogical and work mentor, students will tackle challenges encountered in companies and other organizations. Thus, the implementation of project assignments will bring a social benefit to everyone involved as well as a later possibility for long-term cooperation.
During the application procedure, students will be able to identify themselves as seekers of new knowledge and engage themselves in the implementation of project proposals.
DEMOLA
The DEMOLA network promotes the cooperation of high school students, university students, companies and higher education institutions. Companies under Demola publish project assignments that are being solved by groups of university and high school students under the mentorship of companies and researchers of the University of Maribor. Project assignments are designed to be solved by multidisciplinary teams of students. The aim of the project assignment is to transform the problem and idea on paper into a functioning prototype. The teams of students have a common area enabling the exchange of creative ideas between students, representatives of companies and the University of Maribor.
Read more