Getting ready for MSCA PF with UM
Getting ready for MSCA PF with UM
The University of Maribor (UM) shall be delighted to support the postdoctoral researchers wishing to apply for an MSCA Postdoctoral Fellowships. Foreseen call date of publication is 13 April 2022, and foreseen submission deadline is 14 September 2022.
We are interested in working with postdoctoral candidates with a strong publication record and complementary research agenda. Please find the enclosed complete list of foreseen research MSCA keywords, supervisors, and e-mail addresses.
MSCA Postdoctoral Fellowships offer the successful applicants on the abovementioned call a full-time contract to work on a research project and enjoy advanced training. The MSCA PF programme provides a competitive salary, mobility and family allowances plus a budget for research and training costs.
REQUIREMENTS
The candidates must complete

a doctoral degree before 10 September.

The candidates who have completed a doctoral degree not more than 8 years ago, in case they have spent those eight years in research activity. In the event of a period during which the candidate has interrupted his/her research career, the period of 8 years shall be extended for the time when the candidate has not been employed as a researcher (it is counted until the last day of the tender;

MSCA-PF: Self-assessment tool for the calculation of the 8-years research experience

)

.

The candidate was not rejected in the previous call with the 70 % or fewer points evaluation result.
For a European Postdoctoral fellowship, the applicant should not have studied or worked in Slovenia for more than 12 months between September 2019 and September 2022.
HOW TO: please, find the attached form »2022-UM MSCA PF Project pre-proposal form« structured to present the postdoctoral researcher and the project idea. Filled, and completed forms with all enclosures necessary, are to be submitted as one PDF file attachment to the supervisor's e-mail address, cc: euraxess.um@um.si.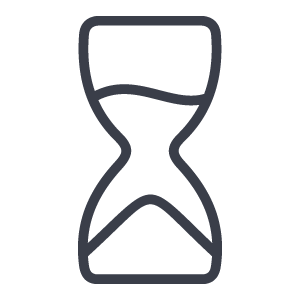 UM SUBMISSION DEADLINE: 15 March 2022, 12.00 (GMT+1)
For more information on particular projects ideas, please address the professors to e-mails listed in the documents, cc: euraxess.um@um.si.
Candidates will be informed about the selection results by 13 April. The University of Maribor supervisors and support staff will support the selected candidates to prepare applications to the HORIZON-MSCA-2022-PF-01 call through online preparation workshops with the National contact point for Horizon Europe MSCA programme and continuous guidance until the submission deadline.
Documents
2022-UM MSCA PF Project pre-proposal form
2022-UM MSCA PF Project pre-proposal form (PDF)
List of the MSCA PF supervisors at the University of Maribor