Call for student papers for the second volume of the ATHENA Research Book
Call for student papers for the second volume of the ATHENA Research Book
Call for student papers for the second volume of the ATHENA Research Book is open. The ATHENA Research Book is a platform that promotes collaborative and interdisciplinary research projects by established and early-career researchers.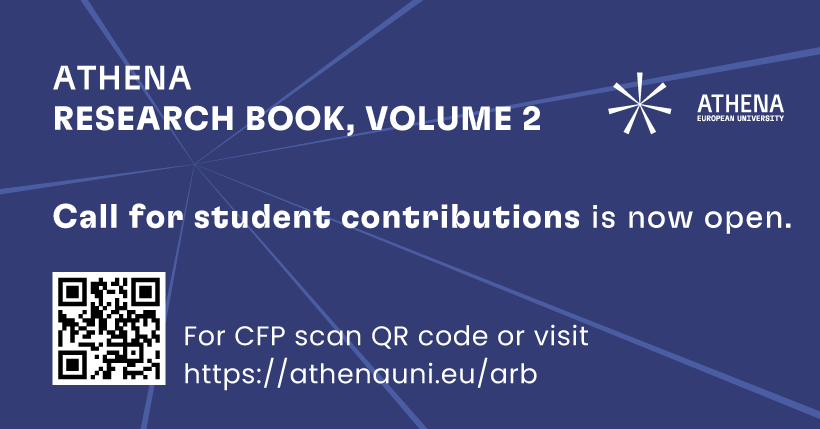 The student contributions can be either
(a) short communications on student theses at the master's or doctoral level or
(b) short communications on best practices and cooperation models, displaying the interrelation of teaching courses and the research from the students' perspective, whereby supervisor/mentor involvement should also be noted. The ATHENA Research Book (ARB) provides a platform that promotes joint and interdisciplinary research projects of both advanced and early-career researchers.
Details: https://athenauni.eu/ARB. For any further questions, please contact us at ATHENA-research-book@um.si.
---
More news