Danube Rectors Conference
Development of space technologies
Research and virtual reality
European University initiative ATHENA
I want to study at the University of Maribor
1

Danube Rectors Conference

Development of space technologies

Research and virtual reality

European University initiative ATHENA

I want to study at the University of Maribor
Welcome to the University of Maribor
UM is among the 4% of the best universities in the world.
Times Higher Education World University Rankings
UM maintains recognition of excellence in human resource management in research.
HR Excellence in Research
UM received the Global Student Satisfaction Award.
Global Student Satisfaction Awards
UM has received a athlete friendly education.
Olympic Committee of Slovenia
Research stories of University of Maribor
The guiding principle of the University is the commitment to research excellence and international comparability in the wider research area.
For a better future

Increased scientific research capacity
Upgrading the national research infrastructure RIUM
With the RIUM project, the University of Maribor will significantly upgrade the existing research infrastructure on the priority research orientations Advanced Materials and Technologies, Health and Safe Food and Smart Energy and Circular Systems through the purchase of new state-of-the-art scientific research equipment. The equipment will be available to Slovenian researchers according to the principle of open access.
READ MORE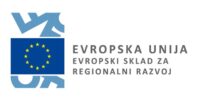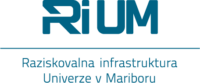 STRATEGY OF
UNIVERSITY OF MARIBOR
2021 – 2030
The strategic goals of the University of Maribor for the period from 2021 to 2030 are founded on the commitment of the University to pursuing its mission and vision, which determine a complex system of goals for creative integration of research and education as well as involvement in solving local and global societal challenges. 
MORE ABOUT STRATEGY
University and its people

For the successful transfer of created knowledge to the environment, it is necessary to set up an appropriate model of knowledge transfer within the innovation ecosystem. It must connect researchers and their research results with users through various effective ways of technology transfer and thus enable the desired effects to be achieved on the wider society. At the same time, ensure the flow of knowledge in all directions.
prof. dr. Zdravko Kačič, Rector of the University of Maribor

At the University of Maribor, students can choose from a number of extracurricular activities that allow us to relax and acquire additional competencies. At our university, students can also choose a credit-valued extracurricular activity that includes content from sports, arts and culture, research, projects, volunteering, healthcare, etc. often what sets us apart from others when looking for a job.
Nomi Hrast, student at Faculty of Economics and Business

The doctoral school at the Faculty of Mechanical Engineering enables the acquisition of in-depth specific knowledge and the discovery of something new. The emphasis is mainly on independent research work. Level 3 study encourages the scientific collaboration of researchers from different disciplines, the fruit of which is creative and innovative discoveries. It offers many opportunities for education abroad, within which invaluable international cooperation is established.
asist. Anja Mauko, young researcher at the Faculty of Mechanical Engineering
Cooperation is the key