33. international conference EJC 2023 – invitation to submit papers for publication
33. international conference EJC 2023 – invitation to submit papers for publication
The 33rd EJC 2023 (International Conference on Information Modelling and Knowledge Bases) will take place in Maribor from 5 to 9 June 2023. You are kindly invited to submit papers for publication.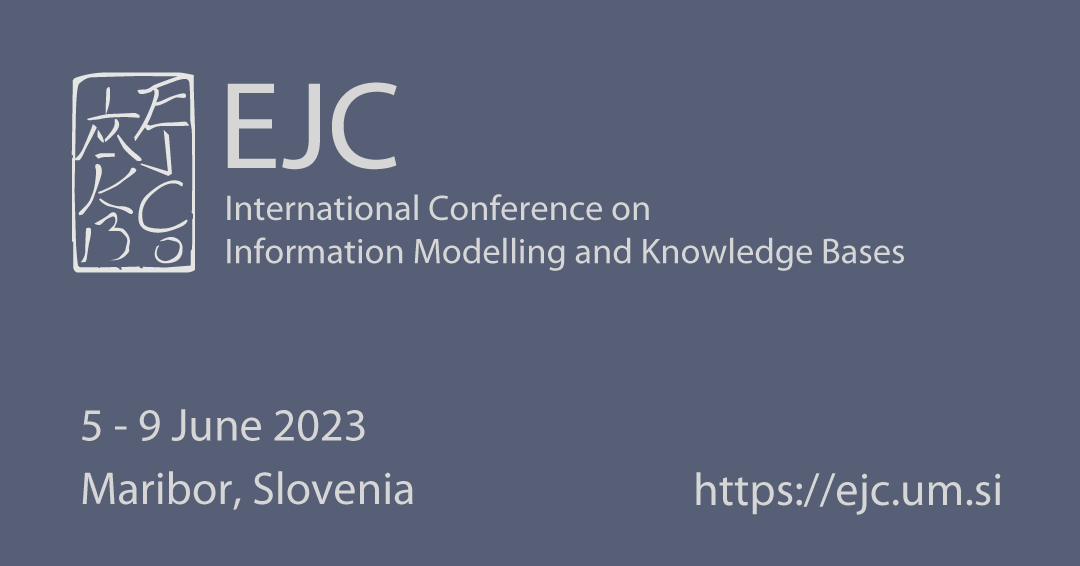 The conference is organised by the Faculty of Electrical Engineering and Computer Science. The aim of EJC 2023 is to bring together experts from different areas of computer science and other disciplines who share a common interest in understanding and solving problems in information modelling and knowledge bases and in applying research results in practice. It also aims to identify and explore new areas of modelling and knowledge bases that need more attention.
Important dates:
15 January 2023 – submission of papers
30 March 2023 – notification of acceptance of papers
April 2023 – submission of the final article
For more information, please visit https://ejc2023.um.si or contact us at ejc2023@um.si.
A special announcement will follow inviting papers to be published in the ATHENA European University special section.
---
More news