Seventh International Symposium on Explosion, Shock wave and High-strain-rate Phenomena
Seventh International Symposium on Explosion, Shock wave and High-strain-rate Phenomena
We are delighted to invite you to participate in the Seventh International Symposium on Explosion, Shock wave and High-strain-rate Phenomena (ESHP 2023). This triennial symposium is dedicated to promoting the dissemination of significant developments in theoretical, computational and experimental research of explosion, shock wave, and high-strain-rate phenomena, as well as related research areas.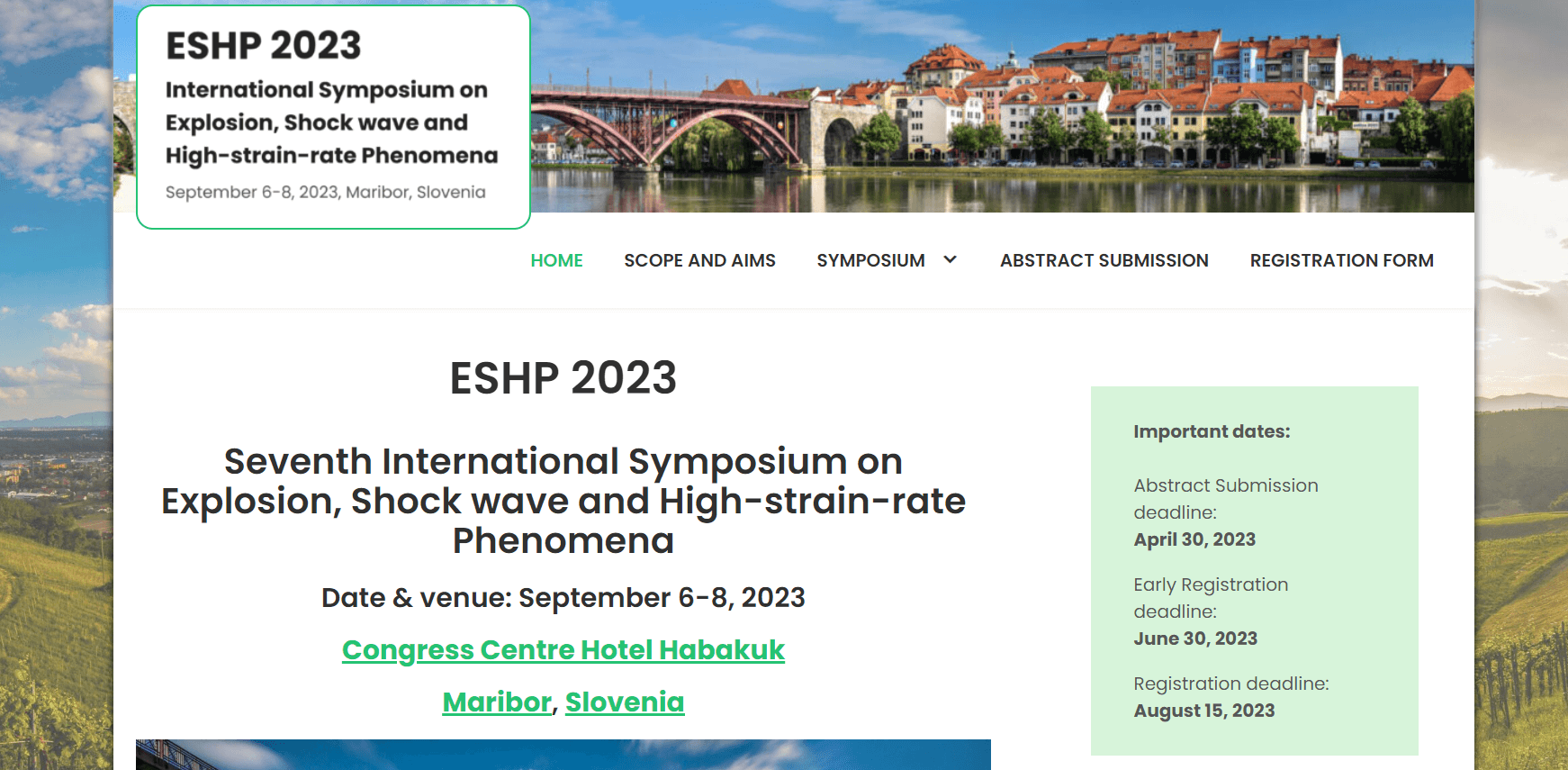 The symposium will provide a platform for academic and industrial professionals, educators, scientists, and other relevant participants to share their research findings and new ideas. The symposium will take place on September 6-8, 2023, in Maribor, Slovenia.
We encourage you to visit our official website https://eshp.um.si/ for more information on important dates, symposium details and recent updates.
The deadline for abstract submission is April 30, 2023.
We look forward to welcoming you to ESHP 2023 in Maribor, Slovenia.
Symposium Chairs:
Kazuyuki Hokamoto, Kumamoto University, Japan
Zoran Ren, University of Maribor, Slovenia
Honorary Chair:
Shigeru Itoh, National Institute of Technology, Okinawa College, Japan
---
More news