Sustainability in International Business Summer School
Sustainability in International Business Summer School
---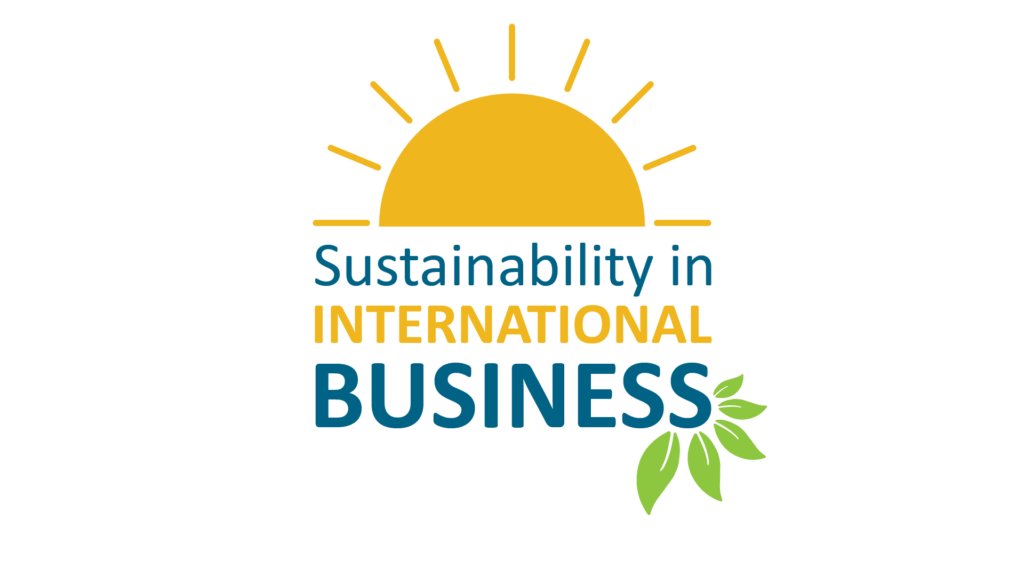 Sustainability in International Business
Date: 26th September – 1st October 2022
Faculty: Faculty of Economics and Business
Venue: Maribor, Slovenia
ECTS: 3
---
ABOUT
SUSTAINABILITY is becoming an increasingly important direction in business operations. It is rooted in the negative consequences of the neoliberal development paradigm in the world and the calls for sustainable development by international organisations and national governments. The latter implies that countries, organisations and individuals not only focus on achieving economic prosperity, but also seek to have a positive impact on the natural environment and society.
INTERNATIONAL BUSINESS involves interactions and business activities between many countries, companies and stakeholders. Companies are responding to calls to implement sustainability in their business practices with varying degrees of commitment; some incorporate aspects of all three pillars of sustainability (economic, social, environmental) into their international business practices, others focus on just one or two. Different types of companies offer many examples of good practices in this area.
Current turbulent global environment not only represents levers for much-needed transformations of business activities or entire corporate business models towards sustainability, but also opportunities to reverse harmful socio-economic trends and increase the global competitiveness of countries and companies.
Do you know how companies in the manufacturing and service industries can achieve competitive advantages by implementing sustainability in their international business?

Do you know what are the best practices of well-known multinational companies from different industries in integrating sustainability into their international business?

Do you know how companies' international supply chains can be more environmentally and socially responsible?

Do you know good practices for integrating sustainability into international marketing communications?

Do you know good practices in sustainable international tourism?

Do you know what national support mechanisms are available and what types of EU funding are available to integrate sustainability aspects into international business?
Come to the International Summer School "Sustainability in International Business" in Slovenia and you will get the answers!
UM FEB Summer School Brochure
---
UM FEB Summer School Programme
Erasmus Blended Intensive Programme (BIP) 
The ERASMUS+ programme 2021-2027 introduces new Blended Intensive Programmes (BIP) as alternative international mobility for students.
In September 2022, University of Maribor, Faculty of Business and Economics, organises 3 ECTS "Sustainability in International Business" BIP for students.
BIP combines short-term physical mobility with a virtual component and makes the ERASMUS mobility more flexible. Students who participate in BIP can maintain their study plans at their home institution and include BIP as a parallel activity. Short-term online and physical mobility (one week in Slovenia) will constitute the only period outside their home institution. Therefore, students should credit the BIP to their study plans, as in the case of traditional Erasmus mobility.
There is no tuition fee for the International Summer School.
Applying for ERASMUS grant
Accommodation and travel costs for the physical event in Maribor are covered from ERASMUS grant. Students will receive support for physical mobility in the ammount of 70 EUR per day. Socially disadvantaged students may receive additional financial support. In the case of »green travel«, students are eligible for additional financial support. The International Relations Offices of the sending institutions will provide students with all information regarding the Erasmus grants.
The University of Maribor will provide students with accommodation in student dormitory in Maribor. Additionally, the University of Maribor will cover to students at least one meal per day (lunch or dinner).
---
APPLY
The application is now open until 15th July 2022.
The maximum number of participants of BIP is limited to 20. All applicants will receive the information on admission until 22th July 2022.
---
dr. Romana Korez Vide
Vice-dean for International Cooperation
University of Maribor, Faculty of Business and Economics