University of Maribor became a member of the S Group university network
University of Maribor became a member of the S Group university network
The aim of the S Group is also to broaden contacts with the environment and communities outside this association, especially in the field of socio-economic development activities.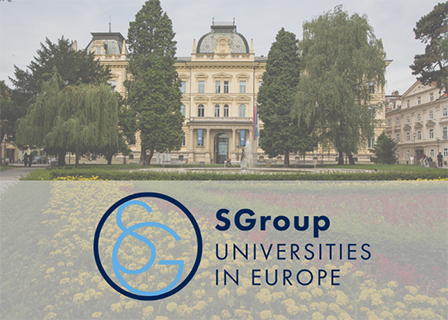 University of Maribor became a member of the renowned S Group network of universities, which was founded in 1988 as the Santander Group. It is a recognisable network of European universities with the aim of establishing and maintaining cultural and socio-economic relations as well as developing special channels of informing and exchanging in the field of higher education.
Currently, S Group has 38 full members from Europe and  5 associated members from South Africa, China, Armenia, Colombia and Australia.
Activities, beside regular annual meetings and sessions the S Group is carrying out for its members, can be divided into the following:
support and involvement in project applications to EU calls and accelerating success of such applications;
academic exchange between members, especially the summer school;
taking part in Think Tank, where current challenges are addressed annually.
Due to its membership in the S Group, the University of Maribor is expecting to be better informed about the trends in higher education and research, deepen partnerships with S Group members already having bilateral agreements with UM, establish connections with new partners, have greater success in larger project applications as well as enhanced inclusion in such projects, especially in research, and finally, also to enable greater involvement of students in solving the main challenges of our time by their participation in the Think Tank. By its participation in S Group activities, the University of Maribor will achieve a framework for an additional increase of quality in education and research. ​
Before that, a temporary board led by Tine Lah was operating in accordance with the adopted Act on the Establishment of the Association of Higher Education Institutions in Maribor of 23 May 1961. The Association was the predecessor of the second Slovene university, which was founded in Maribor 14 years later, in 1975. The Association was formed as part of the expansion of higher education institutions outside the well-established university centres in the former Yugoslavia. Vladimir Bračič, later the first Rector of the University of Maribor, was elected its first president and the architect Jaroslav Černigoj, Professor at Technical College, vice-president.
---
More news